FPV Logo (2002-2014)
Ford Performance Vehicles (FPV) Information
Founded
2002
Headquarters
Campbellfield, Melbourne, Victoria, Australia
Parent
Ford Motor Company
Owner
Ford Australia
Slogan
Total Performance
Official Site
www.ford.com.au
Defunct
2014

FPV Emblem (blue)1366x768
"Ford Performance Vehicles (FPV) was the Melbourne-based, premium performance arm of automobile manufacturer Ford Australia. The company produced a range of Ford-based models from 2002 to 2014.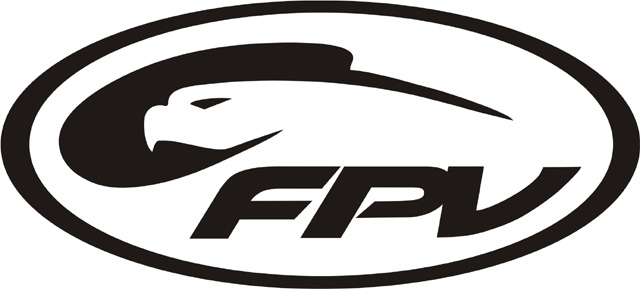 FPV Symbol (black)2560x1440
"In 2002, following the purchase of Tickford by Prodrive, the Ford Performance Vehicles company was formed as a joint venture between Ford Australia and Prodrive. The FPV brand name was created to replace the FTE name and a restructured range was developed based on the Ford BA Falcon, seeing the return of the GT nameplate to a Falcon-based product for the first time since the "30th Anniversary GT", and as a regular production model since the XB Falcon GT.