BMW M Logo, HD 1080p, Png, Meaning, Information

BMW ///M Logo (Present)1920x1080 HD png

BMW ///M Logo (3D)2560x1440 (HD Png)
"The BMW ///M logo, the three stripes that make M branded cars even more recognizable. So, let's see what we can learn about the "M" today.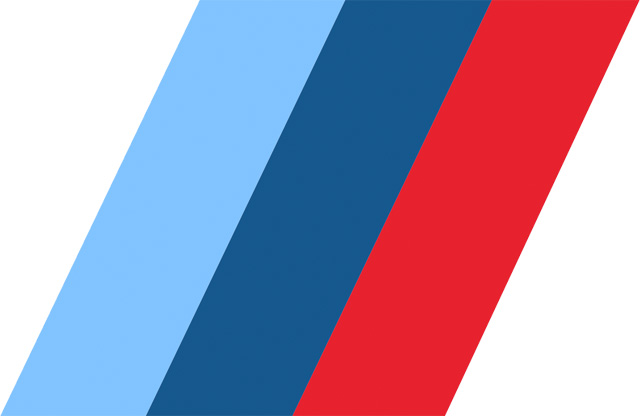 BMW ///M Symbol1920x1080 (HD Png)
"The first Red stripe represented Texaco, the famous American oil retail brand, who had partnered with BMW during the early days of M racing. Blue represented BMW and Bavarian region. The purple was used to represent the partnership and to allow for a nice transition between the two colors, blending as some may call it. Once the BMW/Texaco partnership ended, BMW had to buyout Texaco for the rights to the red.