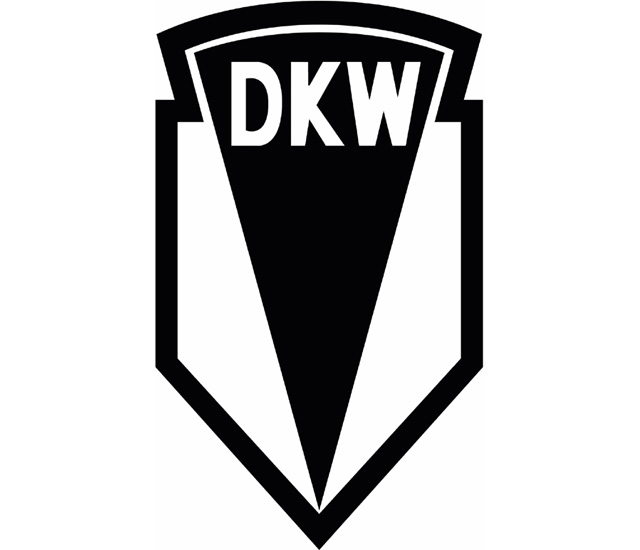 DKW Logo
2048x2048 HD Png
DKW Information
Successor
Auto Union AG (1932-1969)
Audi NSU Auto Union AG (1969-1985)
Audi AG (1985-present)
Founded
1916
Founder
Dr Jørgen Skafte Rasmussen
Headquarters
Zschopau, Germany (1906-1932)
Chemnitz (1932-1949)
Ingolstadt (1949-1969)
Products
Automobiles
Motorcycles
Defunct
1966
Overview
DKW is a German car and motorcycle marque. The company and brand is one of the ancestor companies of the modern day Audi company as one of the four companies that formed Auto-Union.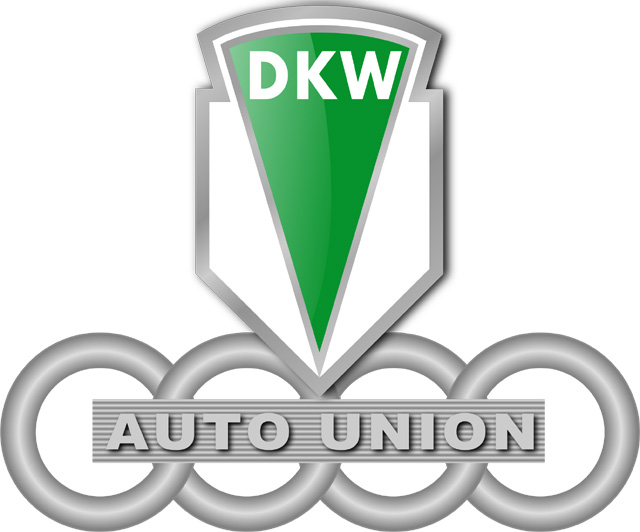 DKW Auto Union Logo
2048x2048 HD Png
In 1932, DKW merged with Audi, Horch and Wanderer to form Auto Union. After World War II, DKW moved to West Germany, with the original factory becoming MZ. Auto Union came under Daimler-Benz ownership in 1957 and was purchased by the Volkswagen Group in 1964. The last German-built DKW car was the F102, which ceased production in 1966. Its successor, the four-stroke F103, was marketed under the Audi brand, another Auto Union marque.