Hennessey Logo (Present)
1186x130 HD png
Hennessey Performance Engineering Information
Founded
1991
Founder
John Hennessey
Headquarters
Houston, United States
Official Site
www.hennesseyperformance.com
Overview

Hennessey Performance Engineering is an American tuning house specializing in modifying sports and super cars from several brands like Ferrari, Porsche, McLaren, Chevrolet, Dodge, Cadillac, Lotus, Jeep, Ford, GMC, Lincoln and Lexus. Established in 1991 by John Hennessey, their main facility is located west of Houston, Texas. This firm focuses on mechanical component modification for creating high-powered cars. Besides performance automobiles, they also tune sport utility vehicles such as Ford Raptors and Jeep Cherokees. They also work on luxury cars like Bentleys and muscle cars like Dodge Charger and Challenger.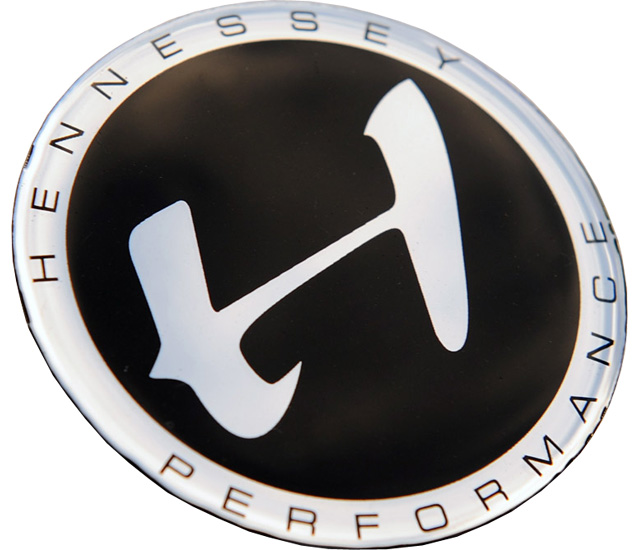 Hennessey Emblem
1920x1080 HD Png
In 2010, Hennessey Performance revealed the Hennessey Venom GT, a modified Lotus Exige. It has an engine that generates 1,244 hp and weighs 1,244 kg. Aerosmith frontman Steven Tyler purchased a Venom GT roadster for a reported $1,000,000. It is also the fastest street legal car in the world, with a speed of 270.49 mph. It does not hold the official record.